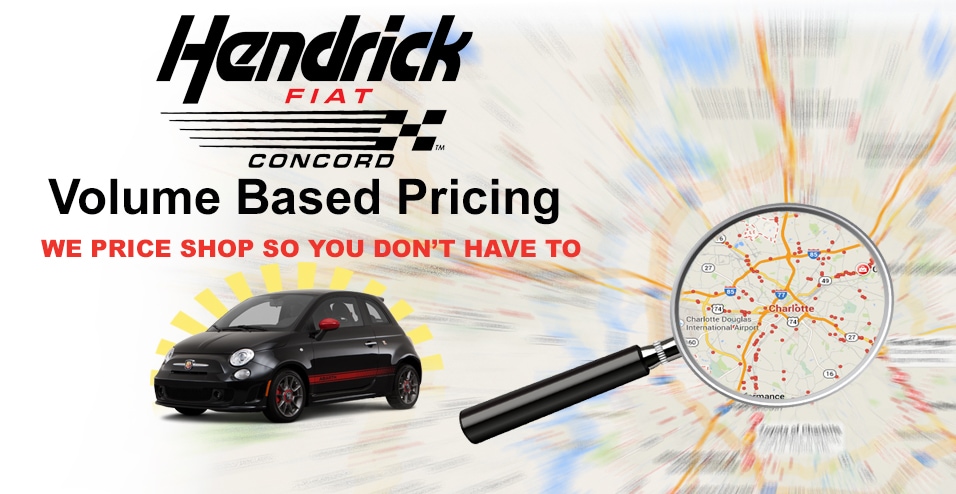 Q: What is Volume Based Pricing?
A: Volume based pricing is pricing determined by you, the consumer.  It is the price that we find in the marketplace that a consumer will pay for a vehicle.  It is typically one of the lowest, if not the lowest price on a particular car.
Q: How does it work?
A: We use a tool that allows us to search all listings of similar vehicles in a given radius.  We price our cars, regardless of what we own them for, around the lowest price we find, if not lower.
Q: How does it benefit the consumer?
A: The main benefit of Volume Based Pricing is that it saves time.  It also takes away the back and forth we are all accustomed to in the car buying process.  Upfront and Transparent Pricing is what we want nowadays no matter what we are buying.  We shop the market, so you don't have to!  My used car manager spends his day making sure that we are inline or less than the competition.  We offer a quality product at a price that is more than fair.